Share something delicious!
It may be a little foreign for some. That's ok. A sample is all it takes to
understand the incredible flavor of Thrive Life ingredients
Select a Sample
Freeze Dried Food
Take your pick from some of our favorite Thrive Life products and share
the best freeze dried food in the world. Shipping is free.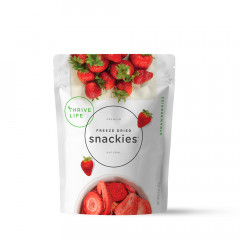 Strawberry
Snackies Sample
One Snackies pouch of Strawberries
Retail USD: 18.27
Consultant USD: 6.59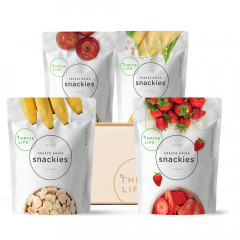 Snackies
Sample Pack
Four Snackies Pouches. Banana,
Strawberries, Fuji Apples, and Sweet
Corn.
Retail USD: 49.67
Consultant USD: 32.99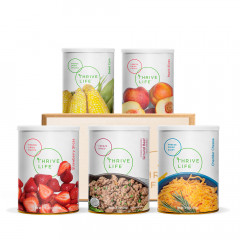 Pantry Can
Sample Pack
Five Pantry Pans. Strawberries,
Peaches, Sweet Corn, Cheddar
Cheese, and Ground Beef.
Retail USD: 146.07
Consultant USD: 108.89
Things to know
Thrive Life Consultants, you can send samples to potential customers by adding it to your cart, then changing the shipping address at checkout. Shipping is free Please note, samples are non-commissionable.
Don't forget to reach out to your customers after the sample is delivered.