Videos
About Thrive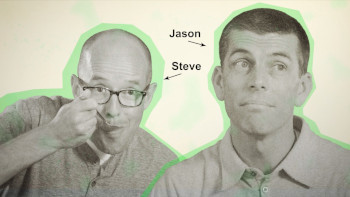 Quicker, Easier and Healthier
We believe we can change Mom's world.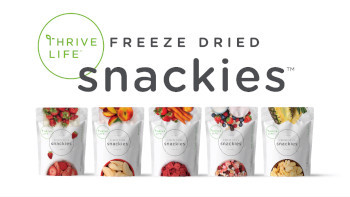 Snack Smarter
Natural, Tasty, Snacks on the Go.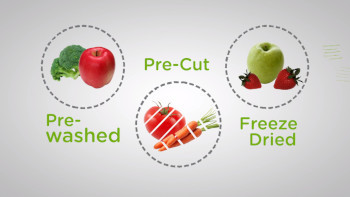 Tackling the 5pm frenzy
Simple, clean food delivered to your door.
Tips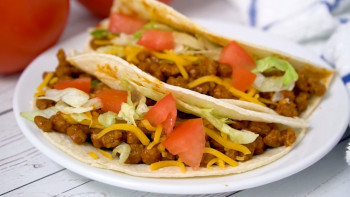 Taco Tip
Taco Tuesday just got an upgrade.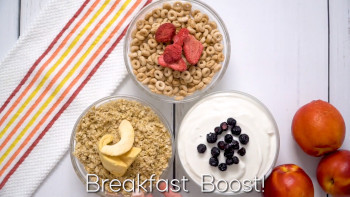 Breakfast Tip
Add some antioxidant super heroes.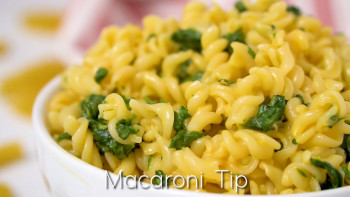 Macaroni Tip
Pack your mac with some serious nutrition.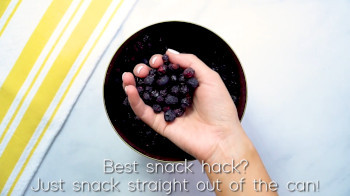 Snack Hack
Just snack straight out of the can.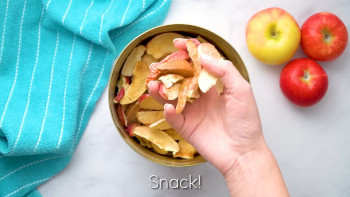 3 ways to Thrive
Simple ways to use Thrive everyday.
Popular Items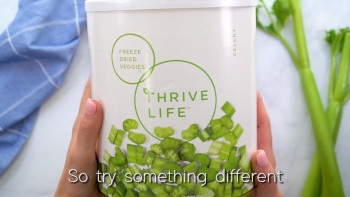 Celery
High in antioxidants, helps with good digestion and rich in vitamins and minerals.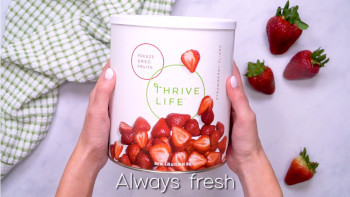 Strawberries
Rich in antioxidants, Vitamin C and up to 82% more phytonutrients than grocery store fresh.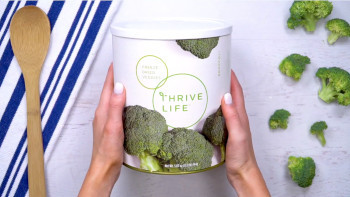 Broccoli
A nutritional powerhouse with vitamins, minerals, and potent antioxidants..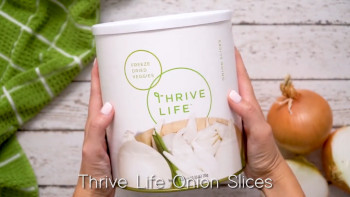 Onions Slices
Good for the heart, loaded with antioxidants and good for the bones and digestion.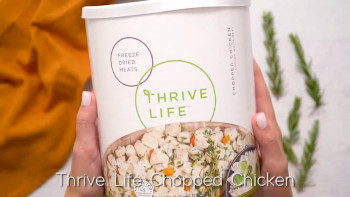 Chopped Chicken
Cooked, chopped into small pieces, and ready to go.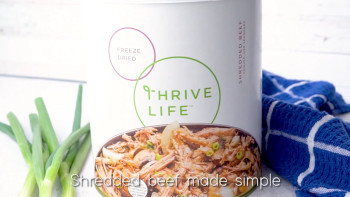 Shredded Beef
Perfectly shredded, tender, and ready for dinner in just five minutes!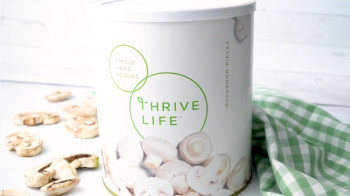 Mushrooms
Contains protecting antioxidants and high in vitamins and minerals.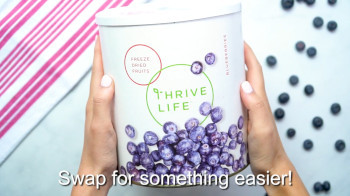 Blueberries
Up to 47% more phytonutrients than grocery store fresh blueberries.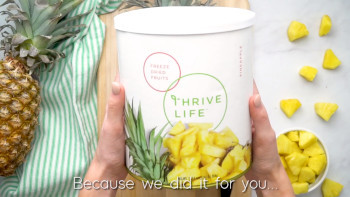 Pineapple
Peeled, sliced, ready to go. Excellent source of Vitamin C.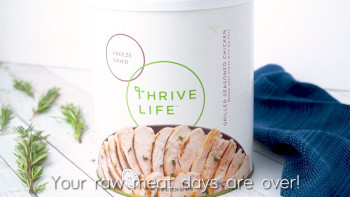 Grilled Seasoned Chicken
Sliced, seasoned, grilled and good source of lean protein.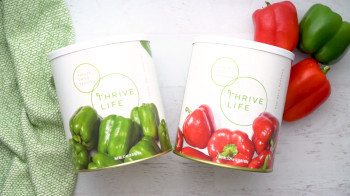 Red & Green Bell Peppers
High in vitamins and minerals and loaded with antioxidants.