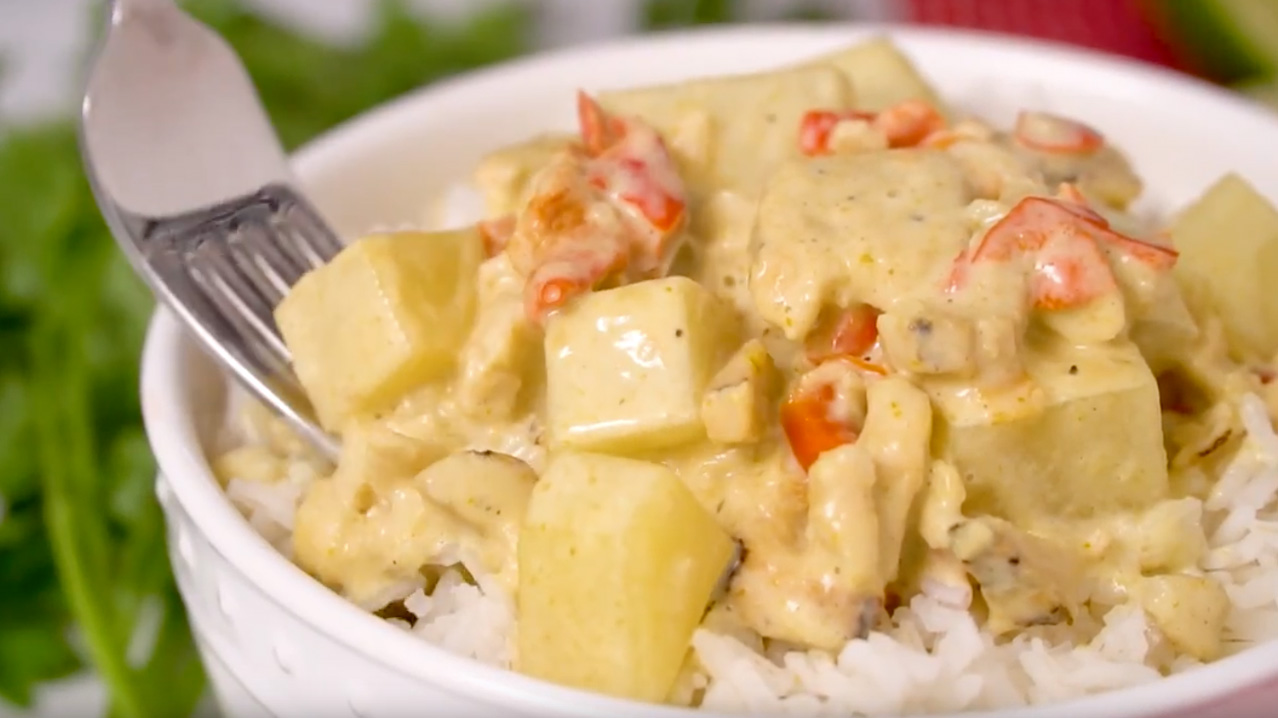 Thai Chicken Curry with Potatoes
Prep Time: 10 minutes
Creamy and delicious!
---
Ingredients
1 ½ cup Thrive Life Chicken Slices
½ cup Thrive Life Red Bell Peppers
1 cup Medium Diced Potatoes
2 Tbsp Green Curry Paste (Chef's Recommendation: Thai Kitchen Brand)
1 can Coconut Milk (13.5oz)
1 Tbsp Cane Sugar
¼ cup Water
Directions
1. Combine all ingredients in a sauté pan and bring to a simmer. Simmer for 7-8 minutes until sauce is thick.
2. Serve over rice!