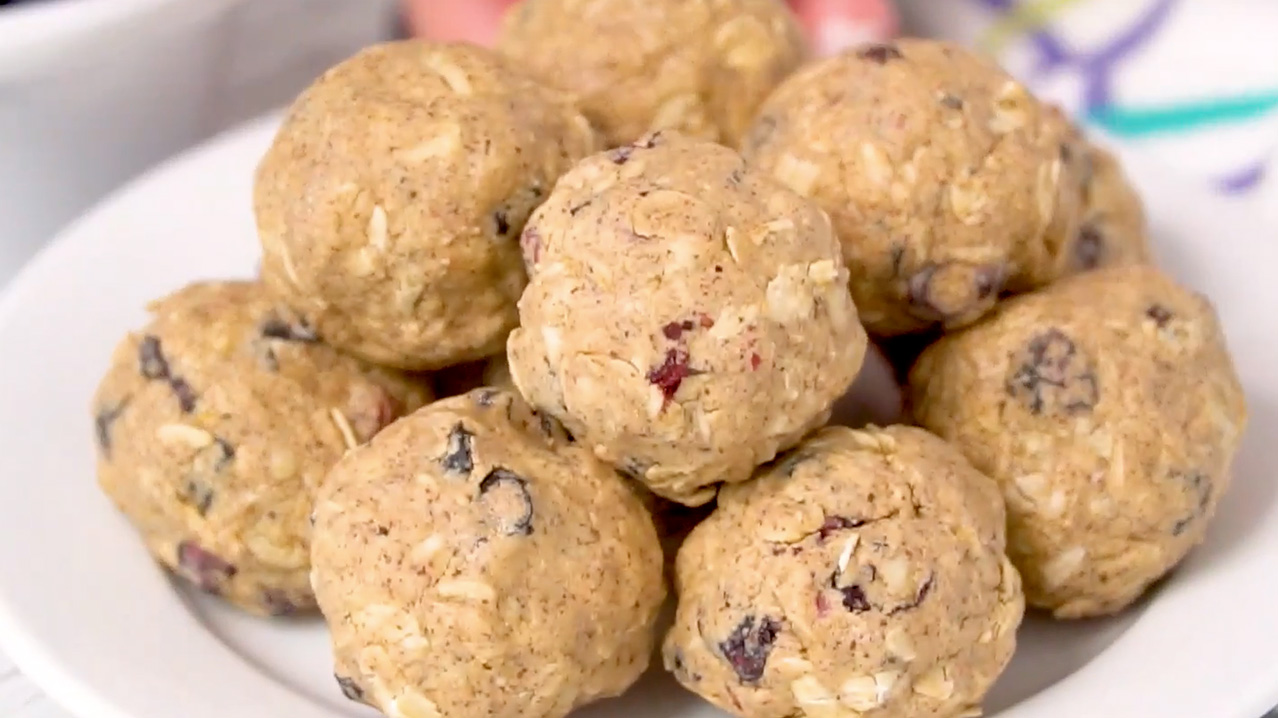 Blueberry Protein Bites
Prep Time: 10 minutes
A yummy, healthy snack to help you power through your day!
---
Ingredients
1 cup Old Fashioned Oats
½ cup Thrive Life Blueberries
¼ cup Vanilla Protein Powder
⅔ cup Almond Butter
2 Tbsp Pure Maple Syrup
¼ tsp Cinnamon
Directions
1. In a medium bowl, mix all ingredients together until well combined.
2. Roll into 12 medium size balls and store in the fridge. Enjoy!