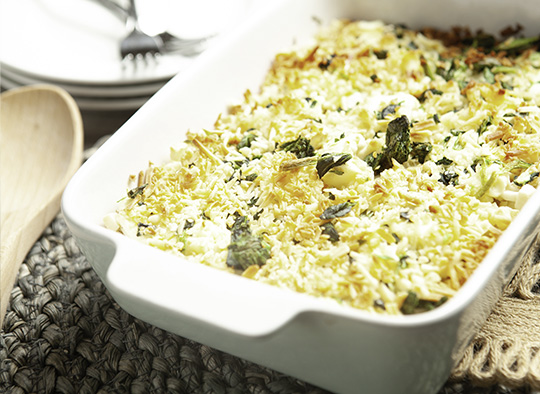 Cheesy Chicken and Potato Spinach Bake
By Thrive Life · 6 - 8 servings
5m prep time
25m cook time
Indulge in your go-to comfort food, featuring chicken, potatoes, and creamy spinach in a velvety sauce, topped with a layer of melted mozzarella. It's a quick and satisfying meal.
Print recipe
---
Ingredients
2 cups Thrive Life Diced Chicken
3 cups Thrive Life Potato Dices
1/2 cup Thrive Life Velouté
4 cups water
2 Tbsp. olive oil, divided
3 cloves garlic, minced
1 tsp. Italian seasoning
6 oz cream cheese, softened
1 cup Thrive Life Chopped Spinach
1 cup Thrive Life Mozzarella
Directions
Preheat the oven to 350°F. Grease a 9x9-inch glass baking dish with cooking spray.
Arrange the chicken at the bottom of the baking dish. Drizzle 1 tablespoon of olive oil over the chicken. Layer the potatoes on top.
Sprinkle velouté sauce mix over the potatoes and chicken, then pour water into the pan.
Add spinach and evenly distribute minced garlic and Italian seasoning.
Sprinkle reconstituted mozzarella cheese on top. Spread softened cream cheese over the mixture.
Bake for 25-35 minutes. Serve warm and enjoy!
---