From Candy to Strawberries—What My Kids are Eating
Written by: Emily Thrives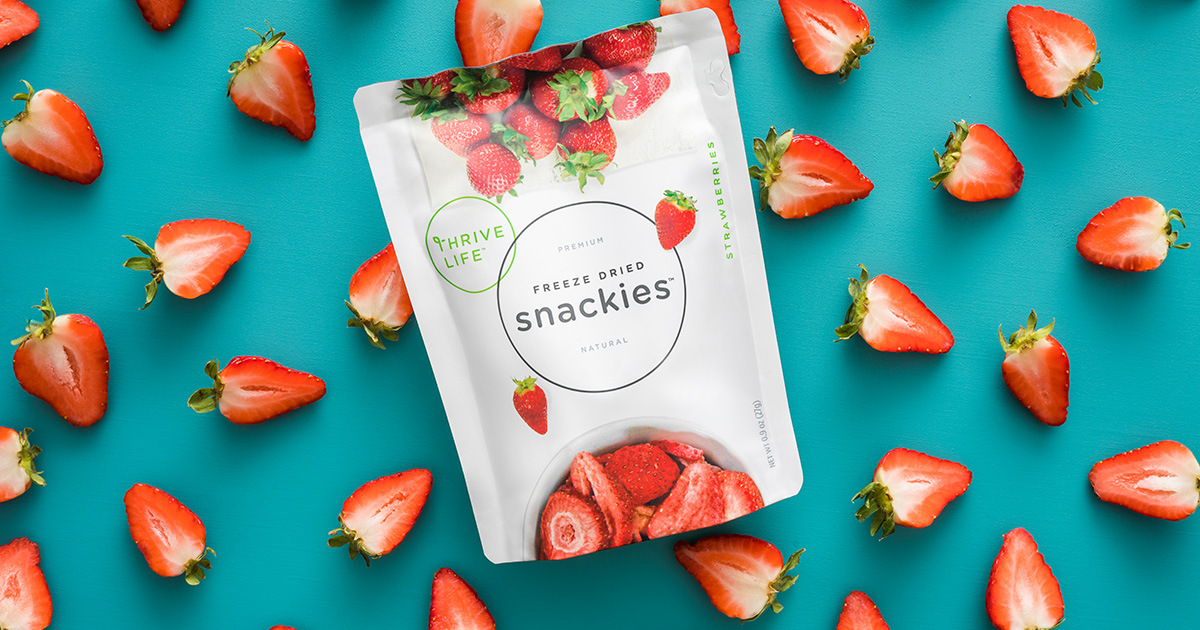 If you'd opened my kid's snack bin a few years ago, you would've thought we had just gotten done with Halloween! Candy, cookies, pudding, and all sorts of sugar-packed snacks filled that bin.
I knew the snack bin needed to go on a diet, and I wanted to start giving my kids healthier snacks...but I also dreaded the temper tantrums that would inevitably come with it. So I made a plan…
I slowly started swapping out unhealthy snacks for Thrive. I braced myself for some screams, but the complete opposite happened! My kids fell in LOVE with Thrive, and soon they were asking not for cookies or crackers—but for strawberries and pineapple!
Here's what's inside of our new and improved snack bin!
Strawberry Snackies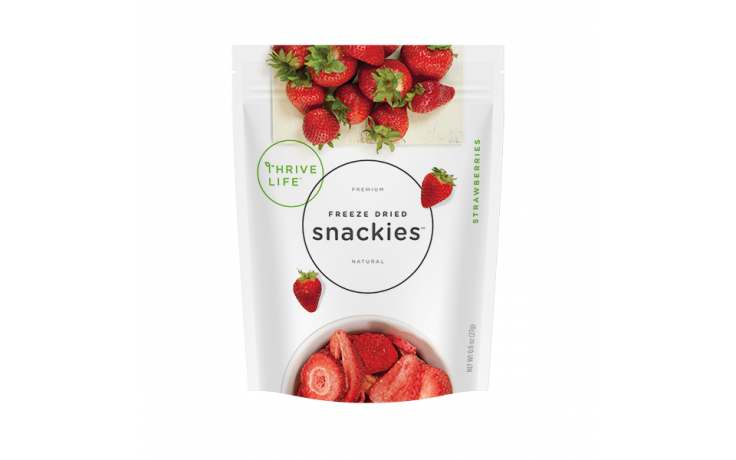 These are a favorite in the house! They're sweet like candy but crunchy like chips! There's no added sugar, they're an excellent source of Vitamin C, and they stay fresh without the fridge! My kids can run around the house with a bag of Snackies, and I don't have to worry about juicy messes or finding moldy strawberries tucked behind the couch.
Peach Snackies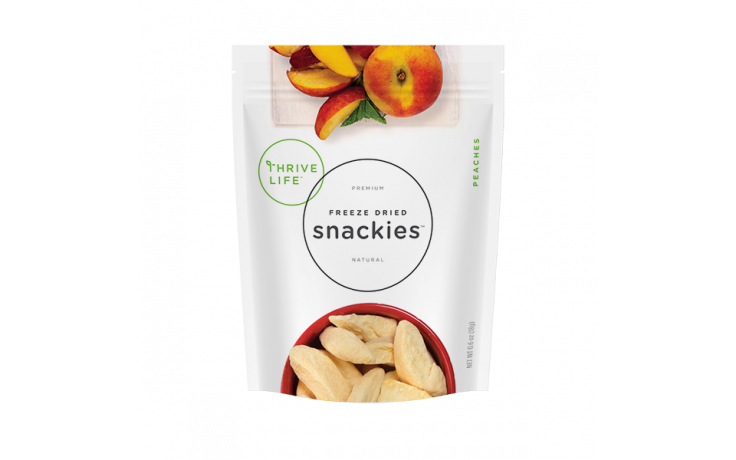 Who knew I'd get my kids to snack on real peaches instead of "fruit" gummies (let's be honest, those are just one notch above cinnamon bears)?! Thrive peaches are the real deal, packed with Vitamin C and lots of other real fruit goodness. These are the healthy, delicious crackers we've been looking for!
Chicken Salad To Go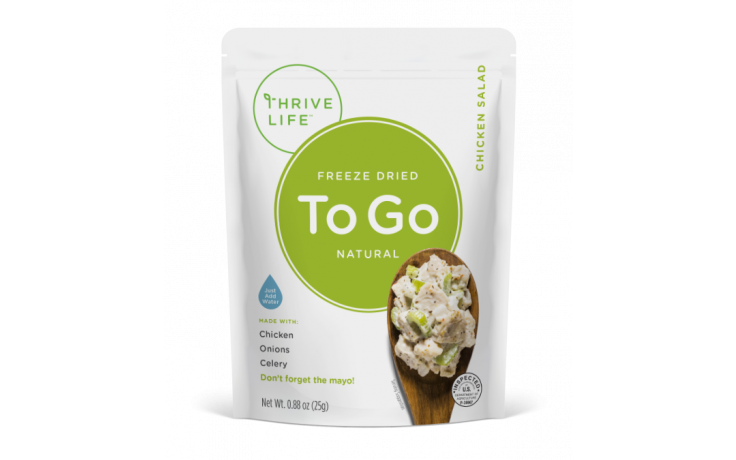 Sometimes my kids need something more than a snack, but a PB&J just isn't the ideal nutritional option. We've added some Chicken Salad Sandwich To Go's to our snack bin to give them a heartier snack they can make on their own! They just add some water, stir, and then scoop onto some bread! Now instead of something bland, they're getting a mini-meal that's packed with protein, celery, and onions!

What's in your kid's snack bin?