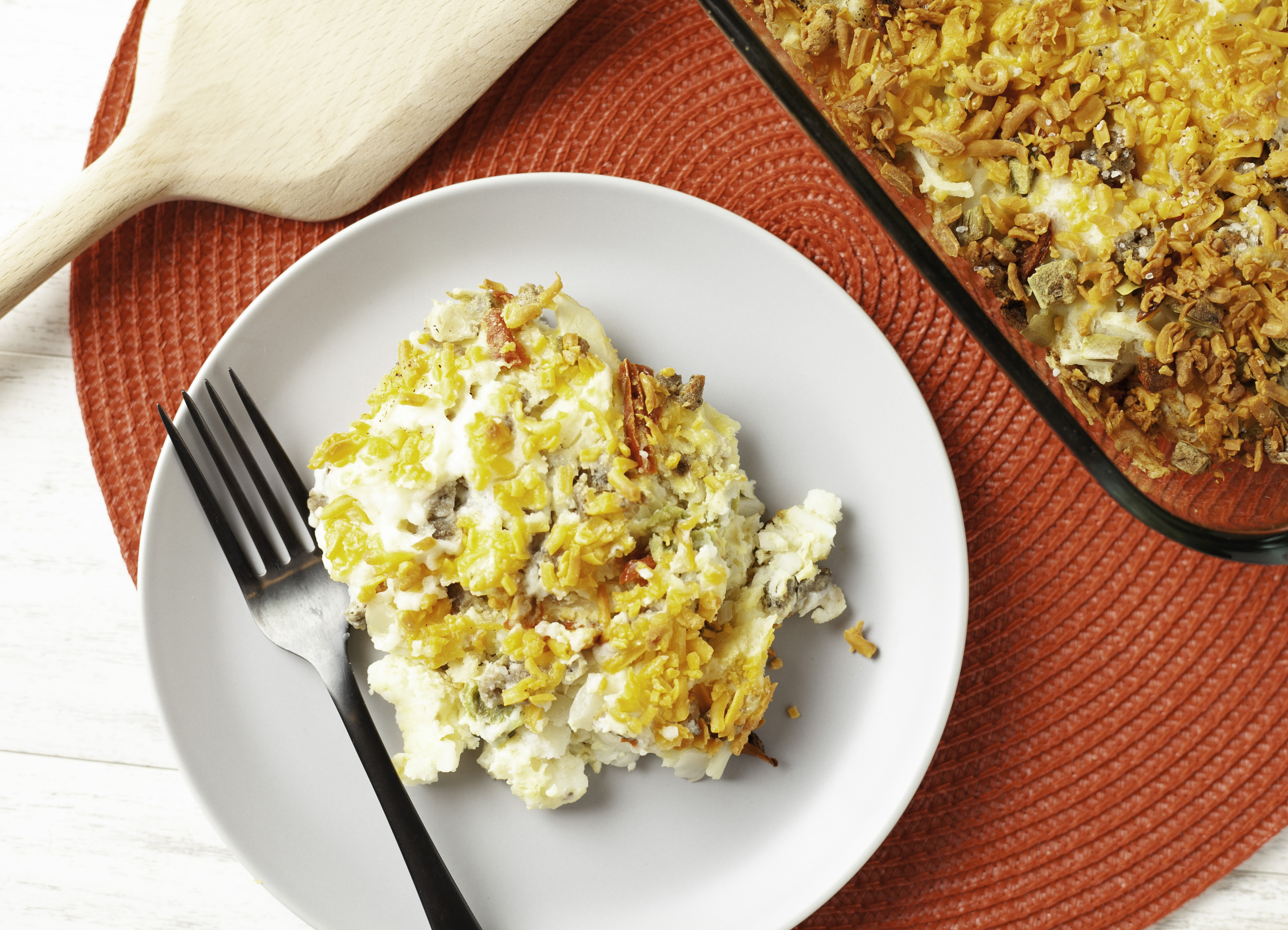 5m prep time
45m cook time
6 - 8 servings
Hashbrown Breakfast Casserole
By Thrive Life
Indulge in a hearty breakfast with this flavorful Hashbrown Breakfast Casserole. Loaded with hash browns, savory sausage, vibrant peppers, and tasty cheese, this satisfying dish is perfect for feeding a crowd.
1 (30 to 32-oz) bag of frozen shredded hash browns, thawed
2 cups milk
1 cup Thrive Life Scrambled Egg Mix, dry
1 cup Thrive Life Bechamel Sauce, reconstituted
1 cup Thrive Life Cheddar Cheese, rehydrated
1/2 cup Thrive Life Sausage, rehydrated
½ small onion, finely chopped
½ cup Thrive Green Chili Peppers
½ cup Thrive Life Red Bell Peppers
1 tsp coarse salt
½ tsp black pepper
Preheat the oven to 350ºF. Lightly spray a 9x13-inch pan with cooking spray.
In a lightly greased skillet, cook the hash browns until golden brown.
Place the hash browns in the prepared baking dish. Top with sausage, green chilis, and red peppers.
Whisk together the scrambled egg mix and milk.
Pour the egg mix and bechamel sauce over the hash brown mixture. Sprinkle cheese over the top.
Bake, uncovered, for 35 to 45 minutes.