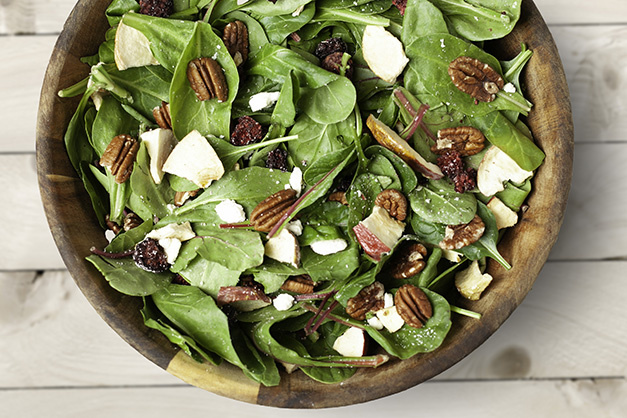 10m prep time
5m cook time
1 servings
Super Green and Fruit Salad
By Thrive Life
This Super Green and Fruit Salad is a delicious and healthy option for a quick and easy meal. With power greens, Fuji apples, blackberries, feta cheese, and toasted pecans, this salad is perfectly balanced in flavor and nutrition.
5 ounces of power green salad
1 cup Thrive Life Fuji Apples
2 cups of Thrive Life Blackberries
½ cup of feta cheese
½ cup of toasted pecan pieces
Apple cider vinaigrette dressing
Place pecan pieces on a rimmed baking sheet and bake for 8-10 minutes in the oven at 350 degrees.
Place all salad ingredients in a bowl and toss gently with enough dressing to coat. Serve immediately and enjoy!