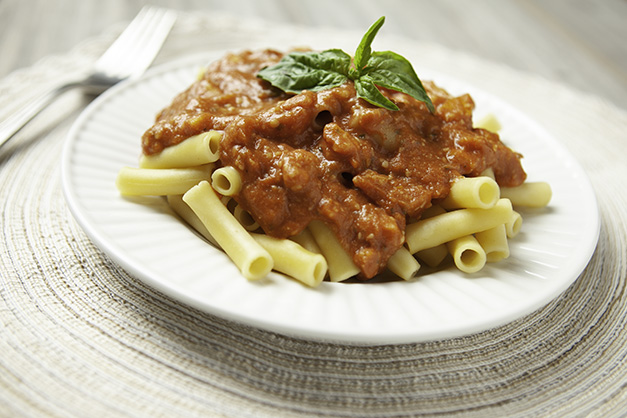 1m prep time
2m cook time
2 servings
Creamy Tomato Sauce with Parmesan
By Thrive Life
This creamy tomato sauce is quick and easy to make, and perfect to serve with your favorite pasta. Made with Thrive Life Tomato Sauce mix, Tomato Dices, Sour Cream Powder, and parmesan cheese, it's a delicious and satisfying meal for two in just a few minutes. Tip: Use with your favorite pasta!
1/2 cup of Tomato Sauce Mix
2 cups water
1 cup Thrive Life Tomato Dices
2 Tablespoons Thrive Life Sour Cream Powder
1/3 cup grated parmesan cheese
In a saucepan over medium heat, combine 1/2 cup of tomato sauce mix with 2 cups of water. Whisk until the powder is thoroughly mixed. Add 1 cup of Thrive Life tomato dices and reduce the heat to let it simmer for 2 minutes. Stir in 2 tablespoons of Thrive Life sour cream powder and continue simmering.
Finally, add 1/3 cup of grated parmesan cheese and mix until the cheese is melted and the sauce is creamy.