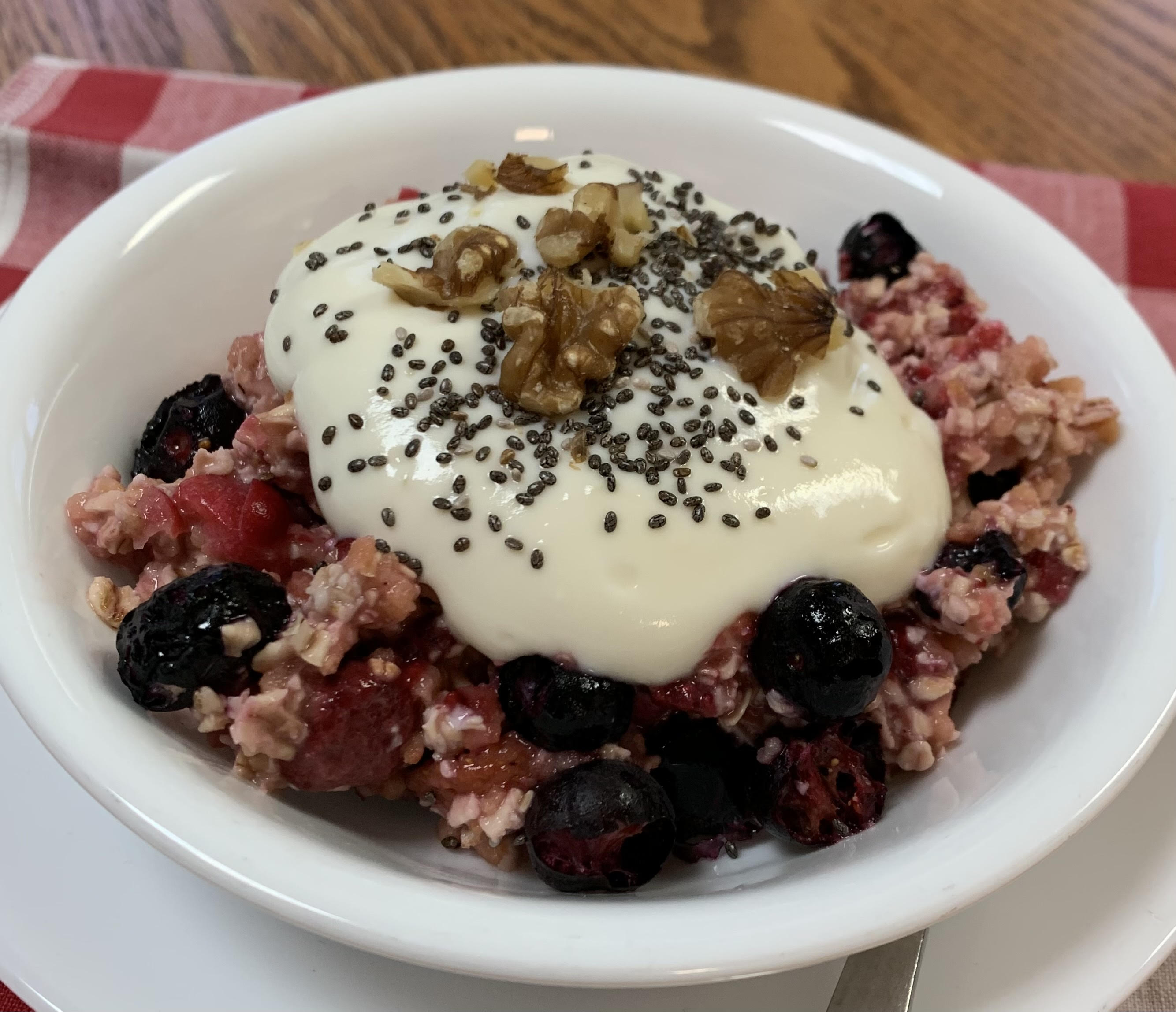 5m prep time
cook time
3 servings
Fresher Than Fresh Berry Muesli
By
Recipe by Cindy Suelzle One of my favourite breakfasts - especially in the summer, is Muesli, made with fresh summer fruit and quick oats. But it takes on a whole new world of possibilities with freeze dried fruits, which are always 'fresh' and always at their nutritional peak. You can have any kind you want because you have all-the-fruit all-the-time. No matter what time of year, THRIVE Life freeze dried fruit is "fresher-than-fresh".
1 c. Quick Oats
1/2 c. THRIVE LIFE Applesauce
1/2 c. FD Blueberries
1/2 c. FD Raspberries
1/2 c. FD Strawberries
1/2 c. 1/2 c. FD Blueberries
Lightly stir to moisten completely, and let sit for 2 or 3 minutes to absorb juice.
Add more juice as desired to keep it the texture you desire.
Serve
That's it. It really IS that simple, that quick. and that delicious.
NO fat, NO sugar, NO dairy, NO wheat, NO additives of any kind Super Nutritious and Delicious
Option 1: use any kind of fruit, substitute your faves or what you have on hand
Option 2: use any kind of juice or milk, substitute your fave or what you have on hand. I prefer apple juice because is mild tasting allowing the other tastes to come through.
Option 3: top it off with added nutrition in your bowl: a scoop of plain yogurt, a sprinkling of toasted nuts, or seeds: sesame / chia / hemp seeds. Be creative. Muesli is flexible that way.