Now
USD 676.04
USD 901.39
Details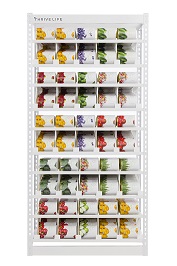 Need some serious organization but don't know where to start? Our Pantry Organizers consolidate your food in a patented can-rotation system you won't find anywhere else. Designed for the food you love and the pantry that holds it all together, your whole family can have easy access to healthy food anytime they want! The Pantry Can System can help you declutter, reorganize and quickly find up to 275 medium to small, soup-sized cans in this one-of-a kind rotating system. Easily set up in any home, you can finally keep every can in one convenient place for quick snacks or easy cooking!
Sized for in-home locations like pantries and laundry rooms
First-in-first-out system. No surprise expiration dates!
Fully adjustable system for customization
24" unit holds 55 pantry cans per row, 11 per rotating section
Food pictured is not included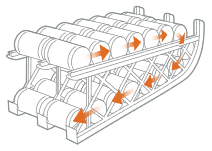 24" System Dimensions:75" H X 36" W 24" D, 5 Medium Rows, 275 Pantry cans or 375 soup cans
Learn More
See instructions